Community Management Software
Connector.

Management

We bring together the best tools for the community administration. These tools are able to perform all the required processes to record, maintain and provide updated information in time, allowing you to manage your communities more efficiently and with better control.

Connector.

Transparency

We changed the communication logic with the co­owners. With Kastor
your customers will have direct access to all the information of the
Community.

Connector.

Security

Access to world­class technology. Your information will be properly backed up on our servers in AMAZON, ensuring access to you and the co­owners 24/7.

Connector.

Dynamic

Our customers are our main source of requirements, becoming active
agents of the continuous improvement process of Kastor. In addition
you will get every update with no additional cost.

Connector.

Reliability

We have an excellence team, specialized and with vast experience in the community management business, willing to give you all the support you need.
Generation and Management of Common Expenses
Automatic billing system
Updates with no additional cost
Accounting and financial reporting
Full featured remuneration system
Phone support
Software for the Co­owners
TCEL (Tu Comunidad en Línea) provides transparency for the managers work, through a platform that allows access to the community information, and enhances communication and interaction with the community.
Access all the information of the community through:
Virtual library: Repository of relevant documents for the community, such as; laws, regulations, committee sessions, assemblies, equipment manuals, notifications, etc.
Reports: Access to all the community reports; common expenses reports, individual billing, bank book, financial status, reserve funds, debt report, among many others.
Two features specially designed to facilitate and speed up the communication
with the administration and the co­owners of the community.
Requests: Every co­owner will be able to send their requirements directly to the administration, and the administrator will receive and manage every request in one place, managing the reception date and time and the response of each one.
News book: The co­owners and the Administration will be able to notify to all the news of the community, allowing interaction between them.
Access to online payment of your community common expenses through
Webpay.
CO­-OWNERS
ADMINISTRATION COMMITTEE
CUSTOMERS THAT HAVE TRUSTED US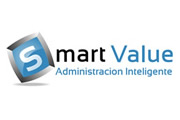 Contact Us
Connector.

Address

Zurich 221, Las Condes, Santiago de Chile

Connector.

Email

Connector.

Phone Numbers